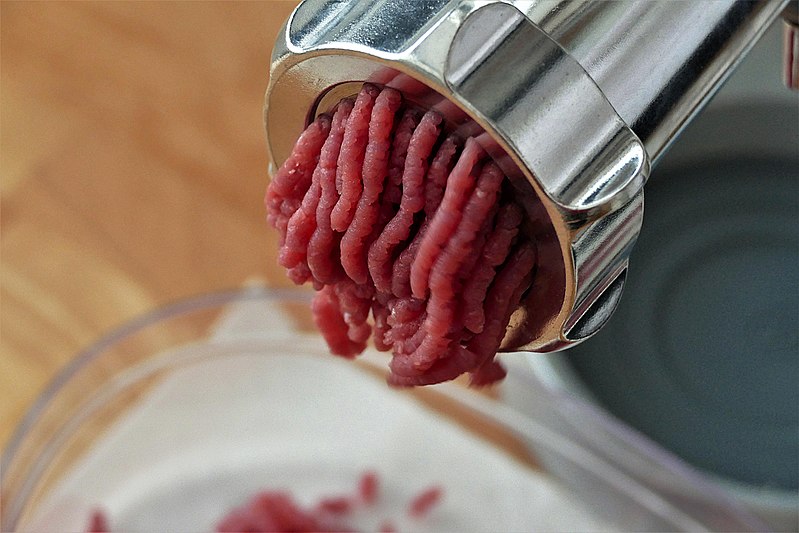 An 18-year-old worker in Iloilo City suffered a hideously gruesome death after getting himself caught in an industrial meat grinder.
The victim has been identified as Jomar Junco, who was newly employed at a sausage factory when the accident happened yesterday (Friday, June 21).
Co-workers have reported seeing his twitching legs protruding from the machine, while his upper torso was caught in the grinding gears.
However, online news site tempo.com has suggested that the worker's end was not so gory as first feared, as the funeral dealing with his remains has said his body remained intact.
Major Mark Evan Salvo, chief of La Paz police station, said Junco initially got his right hand stuck inside the machine and was not able to free it. This led to more of his body being pulled into the mechanism. "He was not grinded [sic]. He was just stuck," Maj. Salvo said.
Investigators also found out that Junco was new to the job and had not been trained in how to operate the machine.
When one of his co-workers — identified only as Karl — stepped out of the room, Junco tried to operate the machine alone, leading to his death at about 7am.
"I saw his feet wagging while half of his body was inside the mixer, so I switched it off, " Karl said.
He added that Junco may have been reaching for something in the mixer when his hand got caught by the blades.
Jasielor Jaleco, the owner of the meat factory, said Junco's job was to pack finished projects, not operate the meat grinder or any other wemachinery.
Police investigators have ruled out any suspicion of foul play.
"Upon our investigation, we found no indication of foul play so the Scene of the Crime Operatives did not conduct crime investigation anymore," said Senior Master Sergeant Alain Selda, Lapuz police investigator.
Follow our Facebook page for daily news updates
…