In a video posted by Candy JHo Ria Kanapia to RAFFY TULFO IN ACTION ADMINS GROUP S MEMBER, an alleged police officer was heard forcing two arrested male suspects to french kiss each other.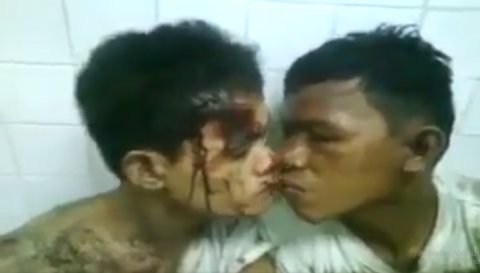 The video showed three arrested suspect seating while an alleged police officer talks in the background. The male suspects seemed to have injuries in the head and face.
The police said accused one of the suspects that he already killed someone. He also said the other one was giving him a sharp look.
Then all of a sudden, the police ordered one suspect to kiss the other, for he has "kissable lips."
The male suspects obliged and smacked each other. The police officer was not satisfied, so he again asked the two to kiss, but this time, he requested it to be a torrid one.
The suspects were hesitant, but the officer threatened them, so they obliged. The policeman even asked them to stick out their tongue and imitate what they would see in the movies.
One of the suspects at one point got nauseous and stopped. However, the officer ordered them to continue and even make the kiss deeper.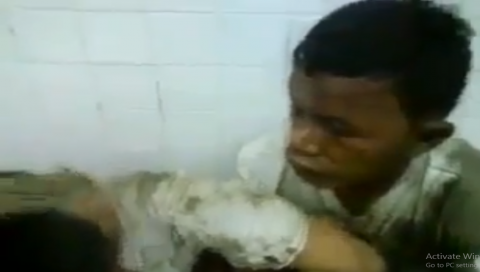 The french kiss of the male suspects lasted for about 20 to 30 seconds.
The source of the video and details about where it happened are yet to be determined.
The video garnered around 13,000 shares and more than 230 comments on Facebook.
Netizens expressed their anger and disgust over what the police officer did to the arrested suspects.
Also read: LOOK: PMA hazing videos resurface online