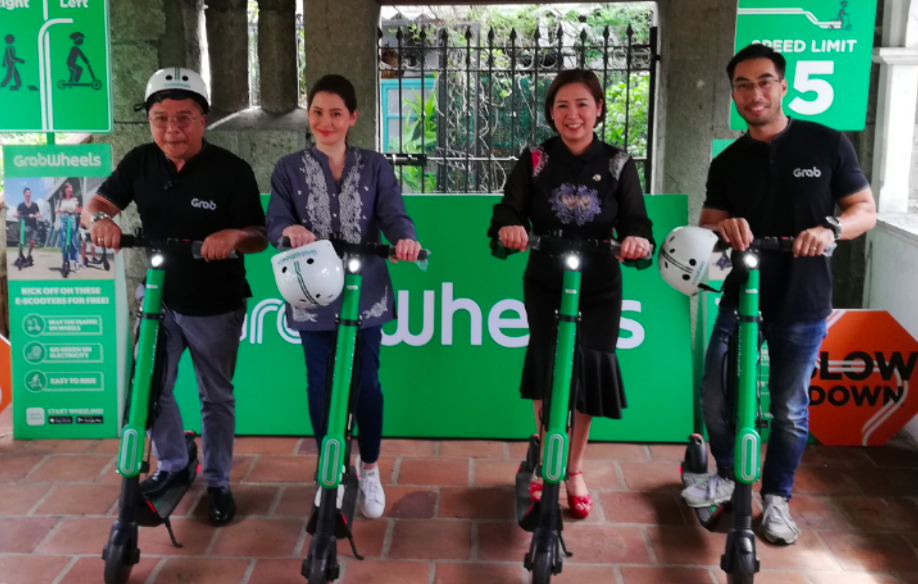 Grab Philippines is preparing to launch an electric scooter hailing service within Manila's historic Intramuros walled city next month.
Yesterday (Wednesday, August 28), Department of Tourism (dot) chief Bernadette Romulo-Puyat and Grab Philippines President Brian Cu signed a memorandum of understanding committing to deploy 30 units of scooters, free of charge for a period of three months, for tourists to experience the historic destination in Manila.
Ms Romulo-Puyat said the partnership was in keeping with the DOT's effort to inculcate a culture of sustainable tourism in the Philippines.
"We want visitors to have access to an eco-friendly but fun mode of transportation," she said.
According to Mr Cu, Grab Philippines will be setting up booths inside Intramuros where visitors can readily use the scooters. After the pilot testing, the rentals would be made via a mobile application called GrabWheels.
"This is a pilot to see what the uptake will be, if we see that there is a good response from the visitors this area, we might extend the trial period or select other locations," he said in an interview.
Ms Romulo-Puyat said no new destination had been agreed upon as yet, but the DOT wanted to put up similar service at the Rizal Park and Paco Park in Manila.
"It's now for Intramuros for the meantime and then we'll see how it goes then we'll expand," she told reporters. "This is the good thing with having a partnership with the private sector, there's more involvement in promoting the country's tourism."
Intramuros Administration chief Guiller Asido, for his part, is optimistic the chance to hail a scooter will significantly reduce traffic congestion inside the walled city.
"After a month, we will review its reception and determine the necessary mechanisms and setting of fees to make it sustainable," he said. 
Follow our Facebook page for daily news updates
…