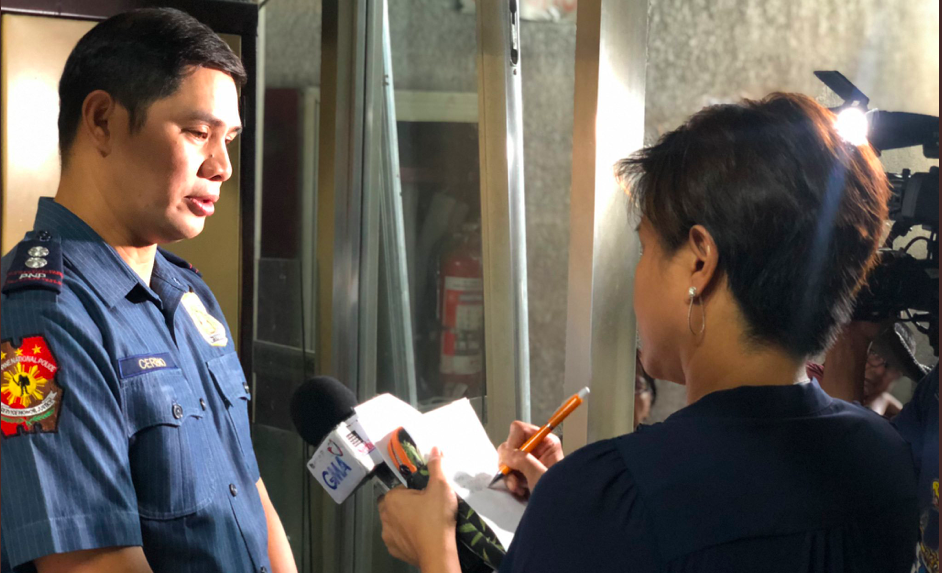 The head of the police's anti-kidnapping unit has described how a woman tried to trick her American boyfriend with a fake kidnap scam.
Colonel Jonnel Estomo, Anti-Kidnapping Group-Philippine National Police head, also detailed how the woman had already taken the 41-year-old for nearly 15 million pesos before the five million kidnap scam.
Col. Estomo bared all about the unnamed couple's relationship after his agents were sent to "rescue" the woman from a budget hotel in Dagupan City on Saturday (August 10).
When they arrived, operatives stormed the room and found the 40-year-old Filipina safe, and alone. Despite the clear indication of fraud — and the woman's past behaviour — the American boyfriend has opted not to press charges.
"It all started when her American boyfriend went to the Philippines in May this year and discovered that their savings in the bank was already emptied," said Col. Estomo said.
The two met in Kuwait four years ago. Then, when the Filipina returned home, the American began sending her money. Some of this was intended to cover her daily expenses, but the bulk was intended to cover the purchase of a house.
Altogether, the American sent a total of about 15 million pesos, or some $300,000.
When he returned to the Philippines in May, he estimated that their bank account should be in credit to the tune of five million pesos. However, it contained just 300.
Despite this, he said he would forgive and forget, before inviting his girlfriend to come with him to the US.
According to Col. Estomo, she refused and "went missing after burning their house in Caba, La Union".
No more was heard of her until Saturday, when the police received information that she had been kidnapped by two armed men, who were demanding five million pesos for her freedom.
Anti-kidnapping group spokesman Lieutenant Colonel Elmer Cereno said it was the American's daughter from a previous relationship who received the demand.
After the family demanded "proof of life" from the supposed kidnappers, the woman sent a photo that somehow gave away her exact location.
After storming the room in expectation of meeting armed kidnappers, they found the woman alone and in possession of several bank withdrawal slips. Under questioning, she admitted that her kidnap was a hoax.
After contacting the husband with their findings, he opted not to press charges. According to Col. Estomo, they have already got back together.
He added that although fake kidnap scams were not uncommon, it was unusual for an intended victim to be so forgiving. 
Follow our Facebook page for daily news updates
…