Dave Bauer endured six months of hell at a Bureau of Immigration detention centre before being deported from the Philippines — just weeks after the birth of a baby daughter, who he can no longer see. Although nobody told him at the time, the trumped-up charge of "working without a permit" related to a not-for-profit humanitarian organisation that the American had founded. Here he tells the shocking story of how a Filipino with a grudge, and friends in the right places, can destroy a life with impunity: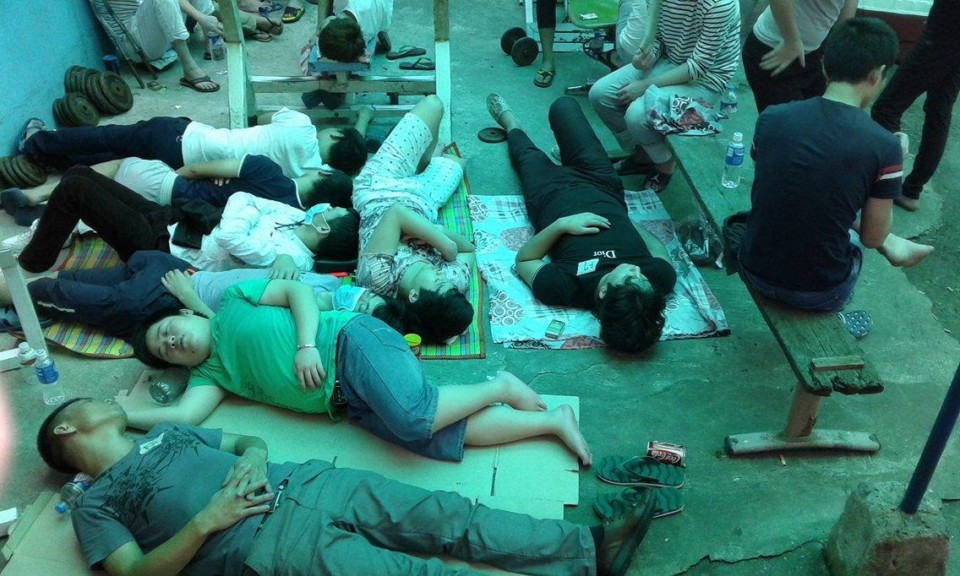 While moving from my condo in Makati in June 2016 I was confronted by my leasing agent, who was pleading with me to stay.
I politely told her that I was sorry, but I wanted to move. There was no broken contract and she had a 10,000 peso deposit, which I knew I would never see again.
The next day she called and became 'ugly', saying I owed her money and that if I didn't pay, she would call her friend at the Bureau of Immigration.
I moved and didn't think too much about it until six or seven weeks later, while eating breakfast at McDonald's, I was confronted by four immigration officers.
I quietly went with them and was left in handcuffs while they made their 'case' against me.
Seventeen hours later, with no food or water, I was taken to Bicutan, the Bureau of Immigration's notorious detention centre in Bicutan, Taguig City, in the south of Manila.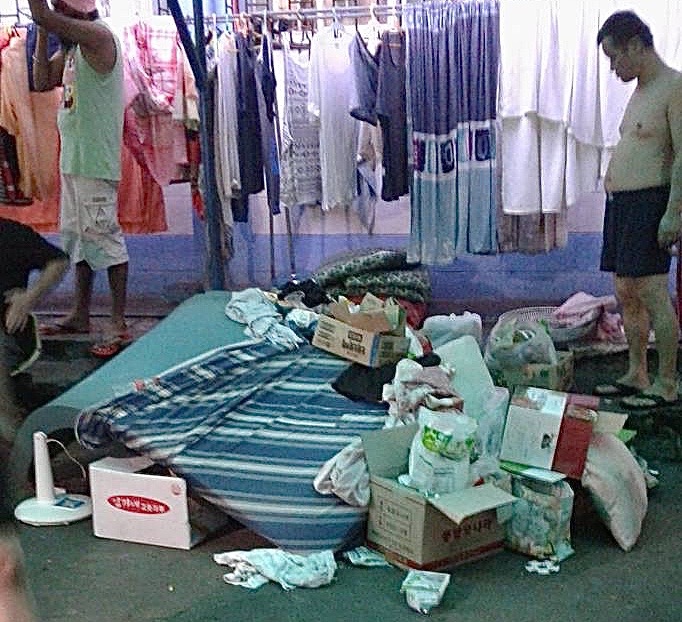 I was ushered into the back of the jail where three solitary cells were. Forced into one of them I realised there was no cushion or pillow, a 5'2" wooden plank for sitting and sleeping, no electricity and it was open to the elements. When it rained I got wet and the corrugated roofing intensified the heat in the already stifling cell.
Rats and mice
Large rats and mice came and went day and night, and insects including huge mosquitos, biting roaches and stinging red ants were always present. Nobody even passed by my cell over the next three days, so food and water were out of the question.
Once I got the attention of a BI employee and I told them that I needed water and food, I was told I had to buy my own.
It was several weeks before I could even make a call, and that was only because another detainee helped me to smuggle in a cell phone.
I was constantly told by staff members that they could 'fix' my situation for 150 to 300 thousand pesos. They also said I was in "big trouble" both in the Philippines and in America. Of course, I knew these lies were only intended to get me to pay up, so I refused.
I went from 220lbs and in great shape to 174lbs due to a substandard diet of bread in the morning and rice with broth twice a day
I calculated I was getting about 800 calories per day, well below the 2,100 calorie minimum set by the UN For basic human rights.
The immigration detention centre sits in the middle of the Philippine National Police training headquarters and is also home to several other jails.
If anybody thinks that being inside a police station at least provides a measure of safety, then think again…
Robbed at gunpoint
Just before Christmas, we were robbed at gunpoint by the police and their SWAT teams. They stole all cellphones, electronics and cash — all while guns were pointed at our faces. In cash alone, they made off with more than 200,000 pesos.
As for health care, it's just a joke. There is a woman who claims to be a doctor who comes at will, usually once a month, yet never addresses a detainee's basic needs.
I am disabled with titanium in my entire lower back and my cervical area. Pain is always an issue yet getting even a single paracetamol was nearly impossible, which left me bedridden for much of the time.
Infections were rampant. As well as the usual MRSA-type problems, there were also issues with spider and rat bites. Even detainees with cancer are left untreated.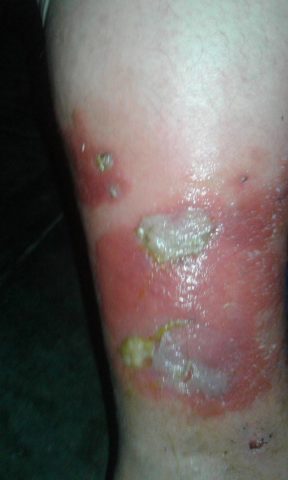 Despite these conditions, the inmates never complain. It's made perfectly clear that if any staff member gets pissed off, they will just set you up — all they have to do is claim you have drugs. If they're really mad, they can throw a sachet of drugs at you, and them shoot you with utter impunity.
Lawyers will promise you anything you want to hear and once you pay them, they do absolutely nothing. The trick here is to encourage you to fire them, so they get to keep your retainer fee without having to lift a finger.
Trumped-up charge
I was never told anything about why I was there until the fifth month of detention.
Or maybe it just took them that long to think of a trumped-up charge?
My crime, it turned out, was "working without a permit". I had set up not-for-profit organisation to help protect battered women, exploited children and victims of human trafficking and this charitable endeavour was, apparently, "work".
After about six months, I was suddenly told to buy my own ticket home, that I was being deported and blacklisted from ever coming back… for what? I never even saw a judge or a courtroom!
Even having to supply my own ticket for their arbitrary deportation, I was told that I had to fly on the national carrier Philippine Airlines.
Bicutan is supposed to be a "temporary" facility, yet there were detainees who had been there for anything up to 14 years — many, like me, without charge.
Many people might assume that their embassy would be on hand to help — but in my experience, as an American, that's not something you can rely on at all.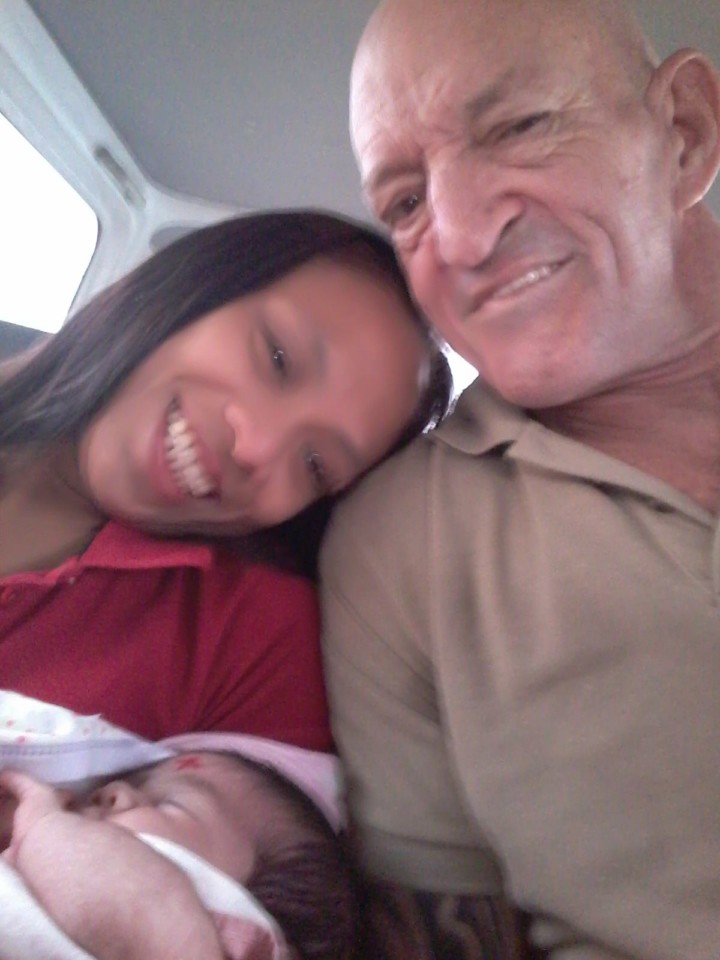 I now find myself blacklisted from the Philippines, where my baby daughter was born just after Christmas day. Unless I can get her over to the States — or overturn a non-existent charge — I will never be able to hold her in my arms again.
Just remember, that if the wrong person in the Philippines crosses you, and points their finger, my experience could happen to you.
Follow our Facebook page for daily updates
…