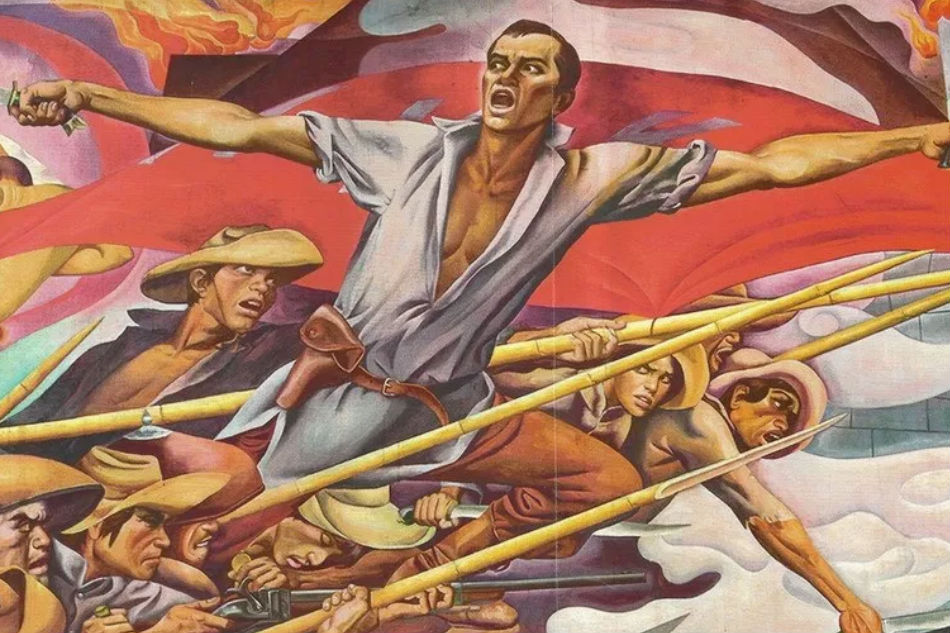 Patriots have gathered in Caloocan City to mark the 155th birth anniversary of Andres Bonifacio — the 'Father of the Philippine Revolution'.
Unlike other independence heroes such as Jose Rizal, Bonifacio is traditionally remembered on his birthday, November 30, rather than the date of his death, which was May 10, 1897.
Bonifacio is considered the "Father of the Philippine Revolution" after he spearheaded the establishment of the secret revolutionary movement "Katipunan" to fight Spanish colonisation in 1892.
The Bonifacio-led Katipuneros inspired many  Filipinos and groups to launch a nationwide campaign to overthrow the colonisers.
In 1895, Bonifacio emerged as the "Supremo" of the Katipunan or Kataastaasang Kagalang-galangan Katipunan ng mga Anak ng Bayan.
The struggle for freedom, however, hit snag after the fight for supremacy inside the Katipunan movement created factions among members.
This led to General Emilio Aguinaldo replacing Bonifacio as leader of the revolution in 1897.
On May 10, 1897, Andres Bonifacio was executed not by the colonial forces but by men from the organisation that he himself had founded.
Andres Bonifacio remembered
Twenty-four years after Bonifacio's death, the Philippine Legislature made November 30 a national holiday to commemorate his birth.
For starting the Philippine revolution against Spaniards, some historians consider Bonifacio to be the first president of the Philippine Republic.
Others called him "Father of the Filipino nation", national hero, "great plebeian" and "self-taught orphan".
Bonifacio was eldest of six children. He was unable to pursue higher education after his mother, Catalina, died in 1881 when he was 18. His father, Santiago, followed her to the grave a year later. He then worked full-time to support his brothers and sisters.
Bonifacio married twice. His first wife, Monica, died of leprosy at a young age. He then married Gregoria de Jesus, with whom he had a child that died in infancy.
Follow our Facebook page for daily updates
…